Introduction
Exercising safely during and after pregnancy
I am qualified in level 3 Pre-& Post-natal Exercise. Throughout pregnancy and after birth your body goes through a lot of physical and hormonal changes. Exercise has many Physical and Psychological benefits during this time to help your body cope with the changes during pregnancy and promote healing afterwards.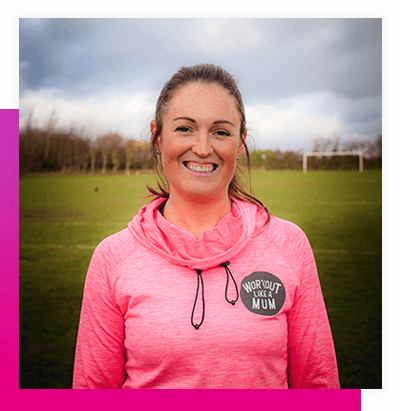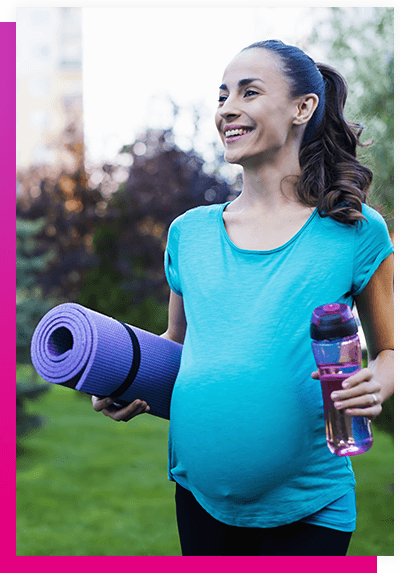 Classes
Find a class for you
If you've recently had a baby and you'd like to join a workoutlikeamum class, there are two classes for Mums and babies every week.
If you are pregnant you are welcome to join any class as long as you've been exercising and physically active prior to pregnancy. I can adapt the sessions as your pregnancy progresses.
Guides
Pregnancy exercise guides
I have written the two guides below to give you advice and guidance around exercising during this time. As a level 3 pre-& post-natal exercise professional I am qualified to safely prescribe exercises based on information I am given. I am not qualified to diagnose any conditions so please make sure you see a suitable qualified medical professional to do this if you believe you have any of the conditions or symptoms that may be discussed in the guides.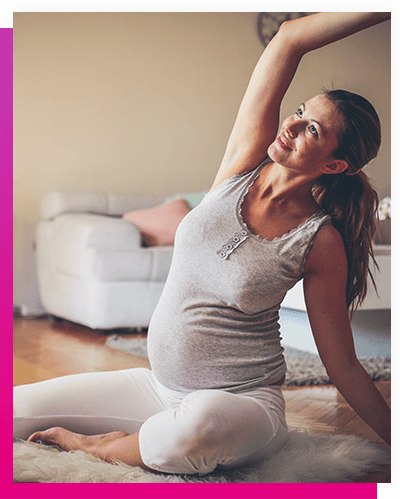 Review
Client testimonial
"I have been working out with Sarah since she started her classes in Spring 2017. I have steadily been attending and even engaged Sarah's wonderful PT services for a period of time…..until I fell pregnant! Since about 12 weeks pregnant, I have been working out weekly with Sarah. I attended a couple of classes prior to this but morning sickness got in the way of that plan! I am now 24 weeks and going strong.
I decided to continue my classes with Sarah throughout my pregnancy as I believe it is really important to stay active during pregnancy and Sarah is very encouraging about this too. We are all told, as pregnant women, to exercise often and move as much as we can, and it's true! An active pregnancy can lead to an active and easier birth and a much faster recovery. Who wouldn't want that?
The best thing about attending Sarah's classes is that I am still able to workout alongside my friends and take part in the same circuits but with slightly adapted exercises. Prior to each class, Sarah works out what I can and can't do and always provides me with an alternative that will benefit my body. Her knowledge on prenatal exercise is extensive and I am learning so much. During core, when everyone else is dying doing ab exercises (!) I am working my pelvic floor and practicing my breathing through different exercises that really challenge me but are safe too. It is my favourite bit of the class.
I know that by working with Work out like a mum as a pregnant woman I am still keeping up with my friends, making new friends, remaining fit and getting into the best position physically for labour. I will definitely continue as long as I am able to! After birth, I intend to attend her post natal classes too!"
Emma