Using Aromatherapy Oils to get that BALANCE…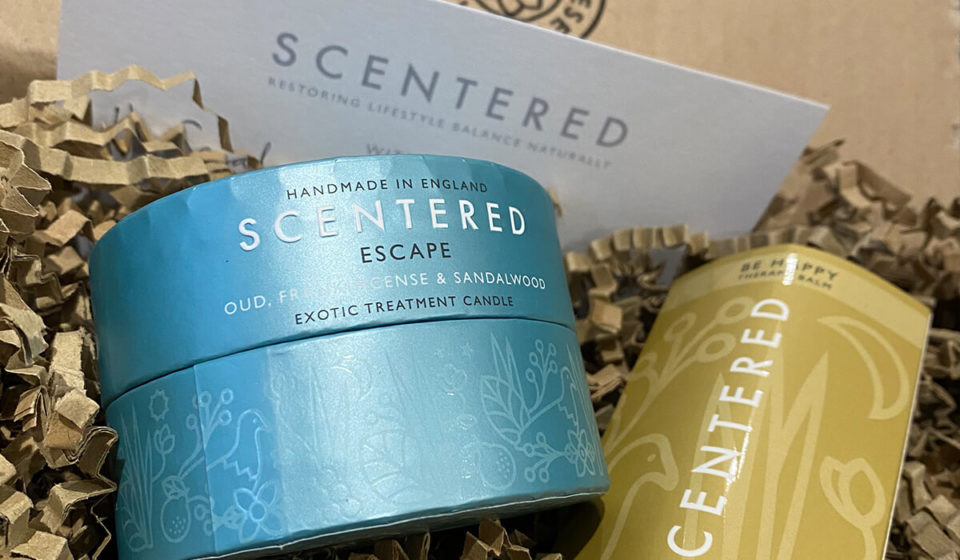 I always love to say #ITSALLABOUTBALANCE in relation to achieving a healthy lifestyle… I often quote this in terms of physical benefits, talking about having a balanced diet or levels of activity, to achieve physical goals (in terms of how we look and our fitness levels), but it's also just as important for general health and well being to get that balance psychologically.
We all lead such hectic lives and today's busy world can often lead to us feeling anxious, stressed and overwhelmed. This is why it's important to make sure we give ourselves 'me time' and are kind to ourselves. I know all of this, but life as a busy mum on top of running a business the 'me time' often ends up last on my long list of things to do…
Aromatherapy to get BALANCE
Aromatherapy is the use of natural oils to improve psychological & physical wellbeing. Natural oils are something I have enjoyed using in the past to aid relaxation but now realise they can do so much more… They are being used more and more for other things such as pain relief, mood enhancement, boosting your immune system and increased productivity. The benefits of using aromatherapy products is that they are completely safe and natural. They have no unwanted side effects that some medicines can bring. They also work rapidly as the products are absorbed quickly through your skin and lungs.
My Scentered day of BALANCE
I have been gifted two Scentered products this week. Both use natural oils. The aim of using these products is to help me get that balance in my busy days. I was given a HAPPY Balm to keep me uplifted and productive throughout the day, and then the ESCAPE candle to transport me to some me time at the end of a busy day. These two products were the perfect fit for my life. During the day I need to be positive and energetic, motivating all of my clients to exercise and achieve their goals, but then often find it hard to unwind at the end of the day…
So I decided to use both products yesterday to help me get that balance of an uplifted, productive day followed by some well-deserved me time, switching off at the end of the day and here's how it went…
A day of uplifted PRODUCTIVITY
I really love the idea of aromatherapy and have always felt the benefits of products when I have used them in the past. But they have generally been oily and messy, and haven't been something I have managed to fit regularly into my life as a busy mum. What I love about the Happy Balm is that its small (so it can be taken out and about with you) and it's not oily and messy (it's an easy to use, non greasy balm).
The Happy Balm is described as 'sunshine in a stick' which I was slightly dubious about but it honestly is!! It smells so refreshing and every time I have taken a minute out to use it I instantly have felt uplifted from the scent. I think actually taking the time to have a minute out to reset myself felt good too (and being only a minute or two a realistic thing to do in a busy day). Yesterday was a really busy day with lots of different things to get done and focus on throughout the day. Taking a minute to Stop, Inhale & reset from the Happy Balm every time I started the next part of my day, helped me to go in focused and feeling ready to go!
Time To ESCAPE…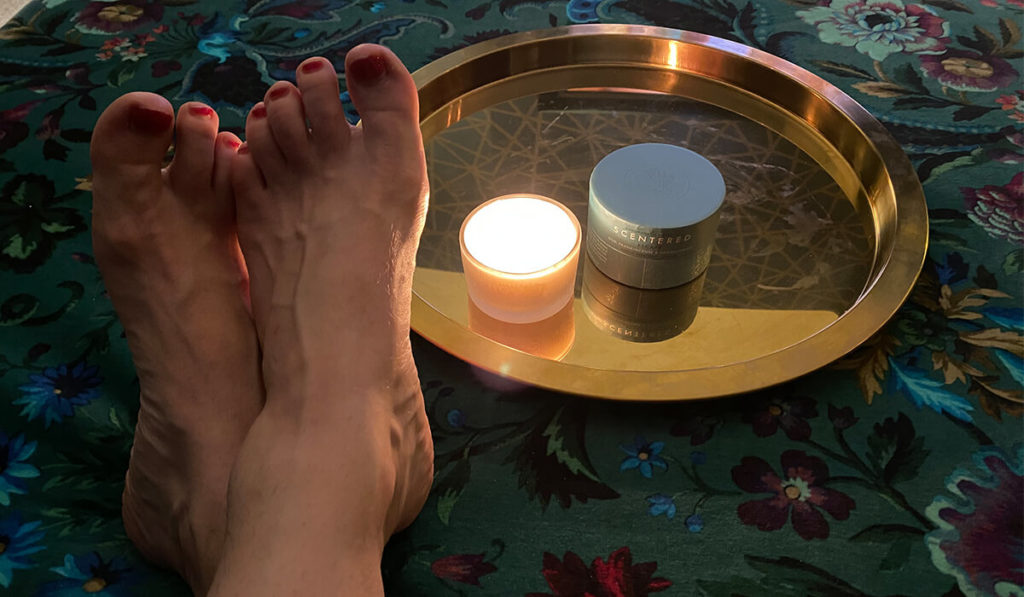 At the end of a busy day running a business, being mum, and being physically active all day I find it hard to unwind. The ESCAPE candle is all about transporting yourself to some well deserved relaxing me time.  This is something we all as busy mums forget to do. The scent was really noticeable and smelt lovely. The scent definitely helped me to unwind along with the whole process of turning down the lights, lighting the candle, stopping, inhaling and resetting to me time by putting my feet up with a book. So much so I was asleep by about 9pm last night!!
100% Natural oils
I have always loved lighting a candle at the end of the day to help me unwind and make the house feel nice with lovely smells and the nice ambience it creates. But recently I have learnt more about the effects of what you burn can have on our health (synthetic fragrances release toxins when burnt). Because of this I have been trying to choose candles scented with natural oils rather than synthetic perfumes… The Scentered products are all made with natural oils which is also good for your health and well-being so that gets another big tick from me!
I have definitely enjoyed using both products and will be adding them into my routine regularly from now on. Scentered also have other products to help enhance various moods and states such as Sleep, de-stress, loved, Inspired and Focused. If you'd like to find out a bit more about Scentered products and the range of products they offer head to: